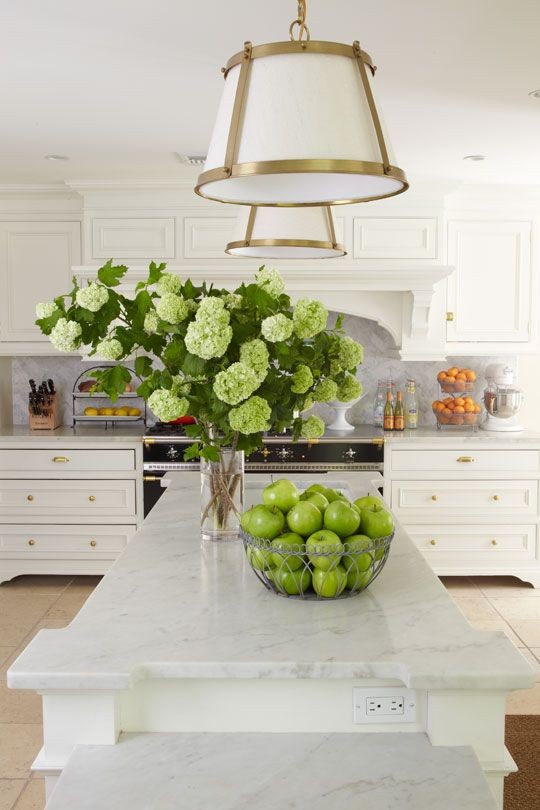 Dear readers,

First I have to apologize ...both my work life and personal life have been so busy that it has been ages since I have written! Its all great stuff! I attended my youngest son's wedding in Punta Cana and believe me it was truly beautiful... the sun, the turquoise sea against blue sky and miles of white sand beach. My daughter- in- law, Basia, was truly a gorgeous bride and my son, Chris, was handsome and so happy and proud. Their happiness was contagious and we had a fun time dancing on the beach.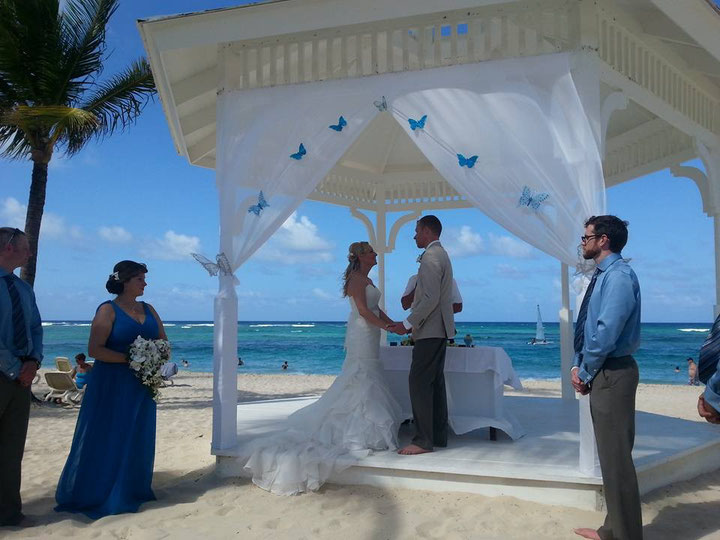 On the business front it has also been super busy! It seems that I am working with more clients on major renovations than ever before. The renos are everything from redoing the exterior of the house to anything inside, but I do see a lot of kitchen and bathroom jobs being done.
Renovations in those rooms are important to be done right, when they are they really add value to the home as well as being much more functional. I believe function comes first and then make it look good.
One of my college friends from long ago called me to help with her major renovation. Carol had the wall removed between the living room and kitchen which really opened it up and made the kitchen a lot brighter and both rooms feel bigger.  She was getting a complete new kitchen and 2 bathrooms, plus new living room flooring and furniture. She was trying to make choices on her own and was feeling quite overwhelmed with all the decisions to be made. She had chosen her cupboards (cream raised panel) so that part was done. She wants a classic fairly traditional kitchen (the National trend is to contemporary kitchens but the area I work in is definitely on the traditional side). We started with confirming her flooring choices of hickory hardwood and porcelain tile, as well as checking that her lighting was in the right places. Electricians often install electrical boxes in the wrong spot for dining areas. It is important to measure to ensure that the lighting is centered over where the table will actually go. If not, you will end up swagging the light fixture...like at my house!  arggh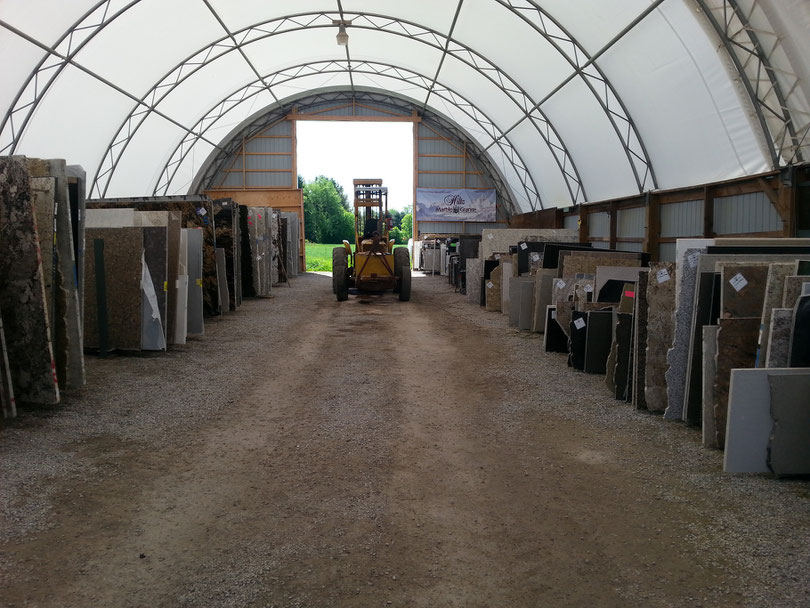 I asked Carol to bring a selection of porcelain tile that she liked as well as the cabinet colour and we met at Hiltz Marble and Granite to decide on the countertops for both kitchen and bathrooms. There is so much to choose from but luckily Carol knew what she liked. It is so important to bring samples of cabinets and flooring when choosing countertops.  Instead of granite, for the kitchen she chose Caesarstone Quartz in a simple, minimal pattern. Much as she agrees that granite is beautiful she liked a busier porcelain tile on the floor and a quiet but rich medium toned countertop. The cupboards and island are painted an off-white and will look great with her choices. She quickly understood when I explained that not everything can have a busy pattern no matter how pretty they are separately. It was so much easier for her to confirm her choices once she could see how everything flowed together.
She was very relieved that she could skip her backsplash decision for now. I really feel that a backsplash should only be decided after everything else is installed. Paint will cover the wall until you see what is needed for a backsplash. There are so many backsplashes that have the wrong colour undertone or are too busy with the countertop. It really pays to wait on this one. I am not a fan at all of the 4 inch backsplash in the quartz or granite as this severely takes away from any other backsplash.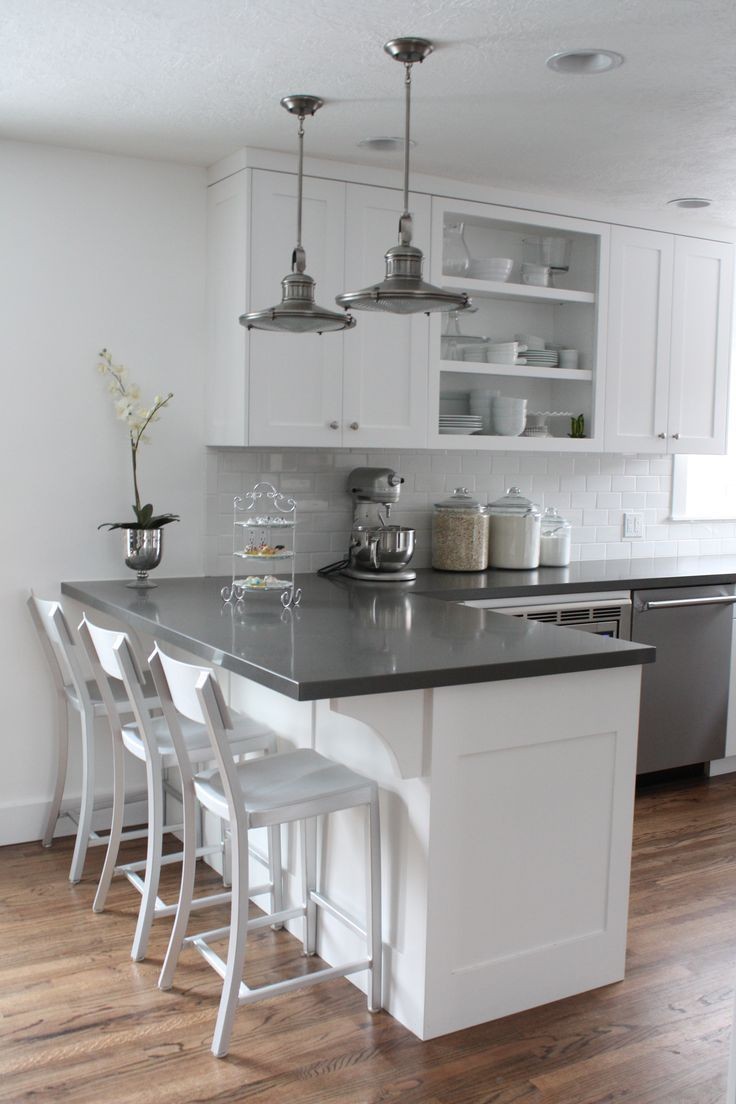 There is an interesting debate about the qualities of quartz vs granite. Elissa at Hiltz Marble and Granite confirmed my personal opinion and experience from owning a granite island top.  Granite has a sealer applied in the finishing process that will last 10-15 years...you can apply a sealer every year but folks, ya don't need to! The other discussion was about heat resistance. She said that they are both excellent at heat resistance but feels granite is more resistant than quartz to hot pots. The safest thing is to use a trivet. Personally I put hot pots and pans right out of my oven on my granite without a problem. You will see very conflicting information on the internet...I suggest if you have concerns to discuss it with people who actually manufacture the countertops.

Quartz is an engineered product using stone and resin. Granite is a natural product that is cut and refined. There are different finishes available...polished, honed and leathered. The main difference is in the look, although polished granite is more stain resistant. Quartz is generally more expensive than granite unless you are comparing with a very high end granite.

Quartz has become very popular for people who decide they want a less patterned countertop. Carol chose quartz in the kitchen and a beautiful granite remnant for the main bathroom... Fantasy Brown. It has beautiful movement and patterns incorporating both grey and brown.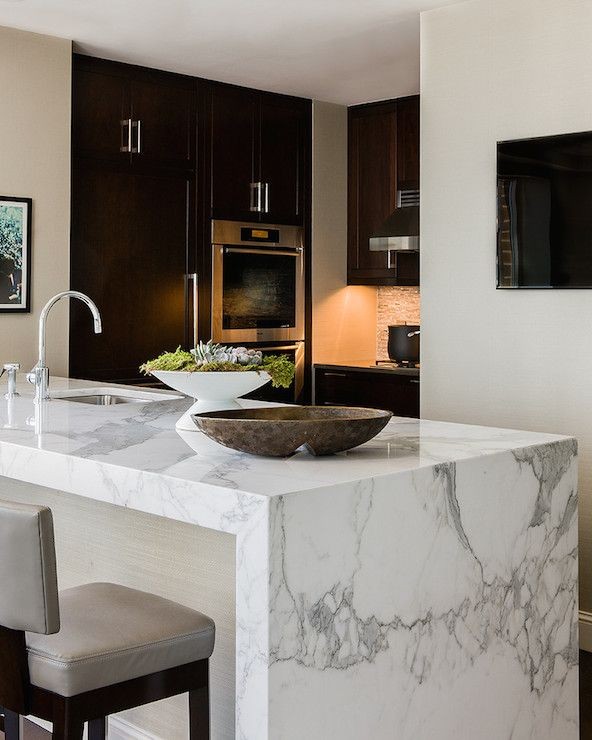 When deciding on countertops you need to follow up quickly with choices of sink and faucet. Stainless steel sinks in the kitchen are still a strong leader, followed by granite sinks. Both are installed undermounted when choosing a granite or quartz surface. The countertop manufacturer will need the sink right after templating your kitchen or bathroom, as well as the specs on your faucet.

You don't have time to relax when you renovate! Not until all decisions are made. Carry your samples with you and be sure to look at them all together before making a final decision. I don't need to tell you that the lighting makes a difference right? Look at them in your home lighting at different times of day.

There are tons of choices to make when renovating a kitchen or bathroom. Countertop choices are varied and it is very important to choose something you will love for years to come. You can pick something quiet without much pattern and let other elements do most of the talking by choosing quartz or you can choose a wow granite for the focal point.  Either way is good as long as you love it!  Stay tuned for blogging about kitchen lighting and hardware!