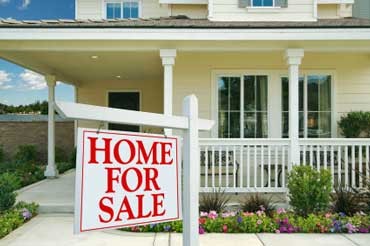 Spring is here!  If you are putting your home on the real estate market NOW is the time to get it ready. Spring is typically the hottest time for real estate and if you want to compete in this buyer's market you should consider staging your home to show it to its best advantage. I know you love your home and you think that with a little bit of cleaning and tidying that someone else will fall in love with it and want to buy it. This can happen, but often it is not that easy. Buyers are getting pickier. Most do not want to do a lot...they prefer to just move in. So, what is required to get people wanting to put in an offer?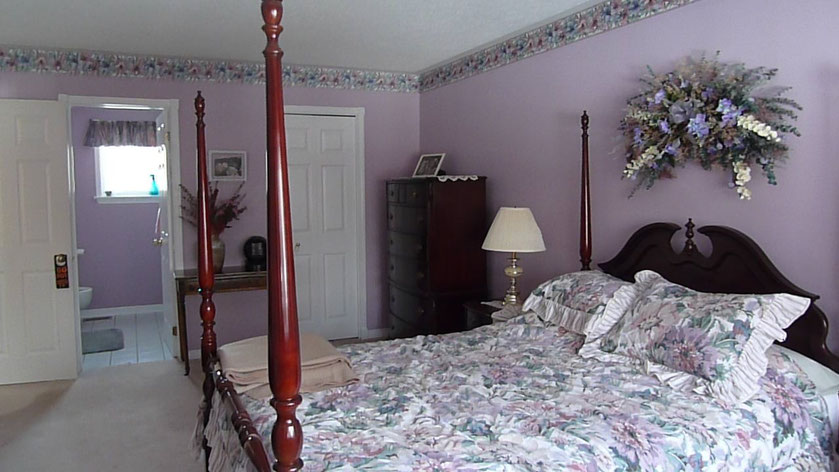 I am finding a common scenario in my staging business is a house and decor that are dated. I recently did a staging consultation for a realtor in Kemptville. It is a very nice home in a lovely, mature area, very clean and well cared for. The client is the daughter, her mother had recently passed away and her parents had owned the house for many years. The problem is people's emotions get involved...they love the home as it is...they hate to spend money on something they are selling. Believe me, if you can detach emotionally and think of it as a house you are marketing instead of your home, you will make better decisions.
As a stager, I have the benefit of seeing the property for the first time and try to notice what buyers will see. You only have one chance for a first impression. In this case, the first impression was nice but dated. Lots of pink, peach, burgundy, navy, plus  dated floral prints...all good colours but not on walls when you are trying to appeal to the majority of people. It had pink verticals in the family room and kitchen, peach toned ceramic in the entrance, lilac walls plus a floral border in the master bedroom.
The client wants to do the minimum and considers the house should be fine because it is in great shape. The problem is that buyers who do not want extra work will not look past the dated finishes and decor. They will move on to another house that appears to be more modern. A buyer who does consider the house will usually put in a low ball offer because they value the cost of making the necessary changes to be quite expensive as well as inconvenient.
My advice to this client: Paint the whole main floor area in a neutral greige (Para Stoneware Tint 2) and continue this colour upstairs and into the master bedroom and ensuite. This colour is not yellow or pink toned and will work well with the golden oak staircase and cupboards and the client's navy blue furniture. She was not keen to remove the border and paint the master bedroom but I feel it is an important room to showcase properly. I suggested she replace the comforter and add cushions on the bed. In the family room we removed a chair and area rug, moved the art around and re-positioned a couple of furniture pieces to make the room feel bigger. I definitely felt the vertical blinds need to come down...many people dislike verticals and pink makes it more of a problem! I prefer a bare window to a window treatment that gives a negative feeling. If she does not want to leave it bare a simple pair of neutral drapery panels will finish it off.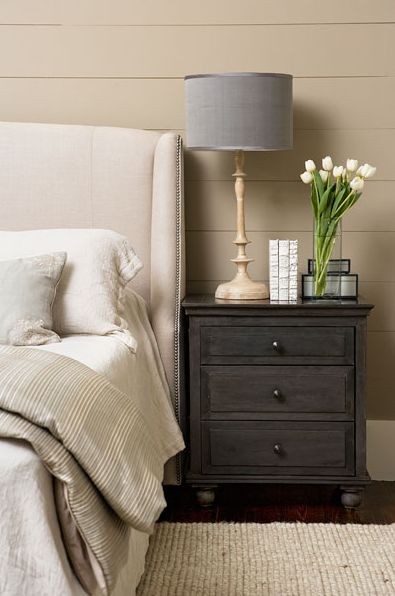 The goal in staging is to accentuate the positive features and minimize the negative. The burgundy wall in the living room makes the room look smaller, as do the stereo cabinet and large speakers. These were to be removed to open up the space. Floral cushions that are the same print as the sofa should be replaced with a solid colour to tone down the print and give a more up-to-date appearance.
The peach tile floor at the entrance is too large an investment to change in this case. It also does not make sense to change the vinyl floor in the kitchen. These are areas that a purchaser will want to change in due course but this home is not in a high enough price range to warrant spending that much extra in staging.
Several valances were suggested to be removed...buyers like to see a bright home! By the way, when showing your home, turn on all the lights. A little trick to make it smell good, is to put vanilla extract on some of the lightbulbs. Smell is important...people want it to smell clean and fresh, no pet smells. And no one minds the smell of baking!
This house is a two storey, 3 bedroom in a neighbourhood where there is a strong possibility of it appealing to a family with children. I suggested that the spare room which had a bed, be decorated as a child's room. I usually get them to have a bit of fun with it and name their "fake child". It helps people with children imagine themselves living there.
As soon as the weather is warm enough I recommended that the front door should be painted, and is something that I often suggest. It makes a big first impression. (It needs to be at least 10 degrees out all day for any outdoor painting.) Put out pots of flowers and patio furniture as soon as practical. Take care of curb appeal...trim bushes, cut grass, weed flower beds.
Of course, every house has different staging points to consider but the goal is the same. Get a stager to help you with an objective view of the property. Your home is your biggest asset and it is worth investing in marketing it properly. Staging should be part of your marketing plan!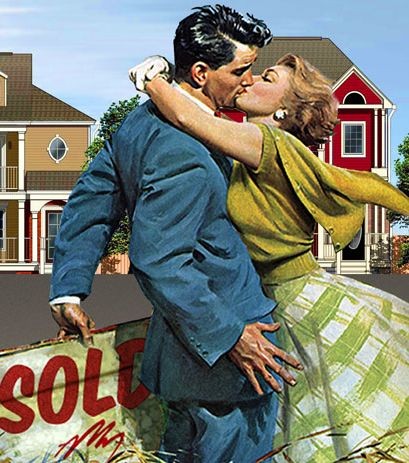 Just a week left in this month's contest!