Wow, it is still freezing cold in Eastern Canada! I thought you would enjoy some more "warming" tips ...and help cheer us all up as we remain cooped up indoors. These pictures are all from Louise and Pierre's condo in Cornwall...clients who have become great friends!  
I like to add the warmth of traditional touches into a modern decor. These are good examples of simple and beautiful vignettes that add coziness to an elegant space, as well as pops of colour to a neutral decor.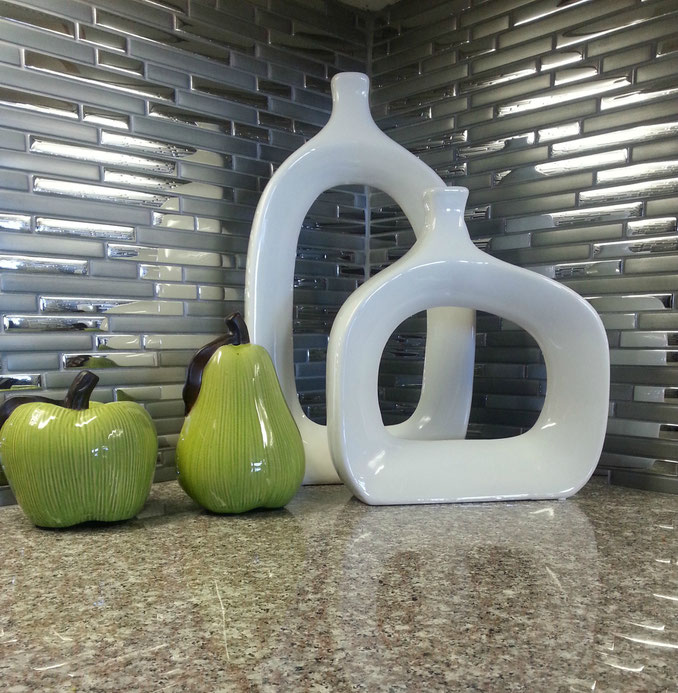 The stainless and chrome backsplash is certainly a dramatic and modern focal point to the kitchen and adds lots of sparkle.  Louise did not want to lose any counter space and these open vases with the green fruit do the trick nicely. Accessories like these are great because they are easy to move around and really do add personality. The green and white are repeated in another corner, using simple inexpensive kitchenware and an ivy....also useful in hiding the phone jack and cord. If you don't have a teapot that you want to fill with dirt, a trip to ValuVillage or your favourite thrift store can turn up just the right thing...at the right price!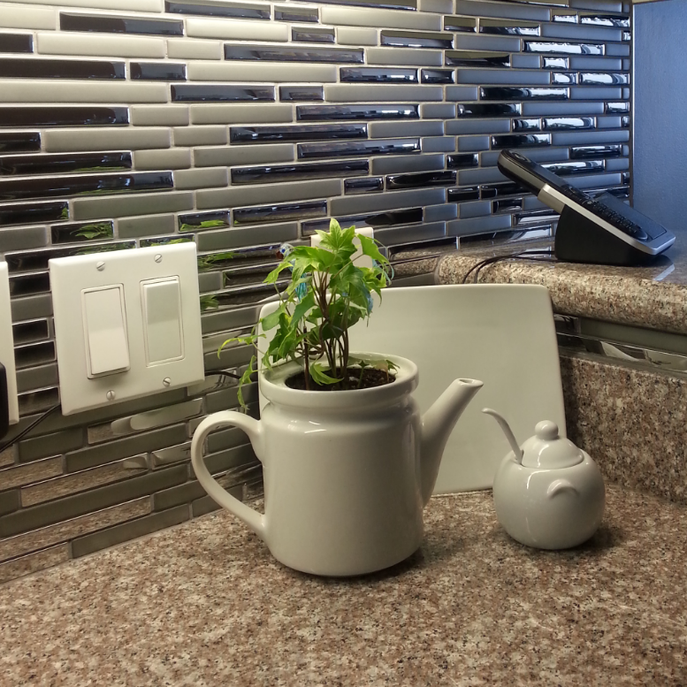 The green accent colour is continued nicely onto the placemats Louise uses and the table runner in the adjacent dining area. In open concept condo living it is important to have a flow and make good use of the space, which is often at a premium. In the tv/living area you will see the warmth of the spring green repeated in the large and eye-catching black vase we filled with branches and silk greenery. This really adds interest to the corner and colour beside the small but super comfortable charcoal chair and the custom drapery. You see this vignette the moment you walk down the entrance hall of the condo.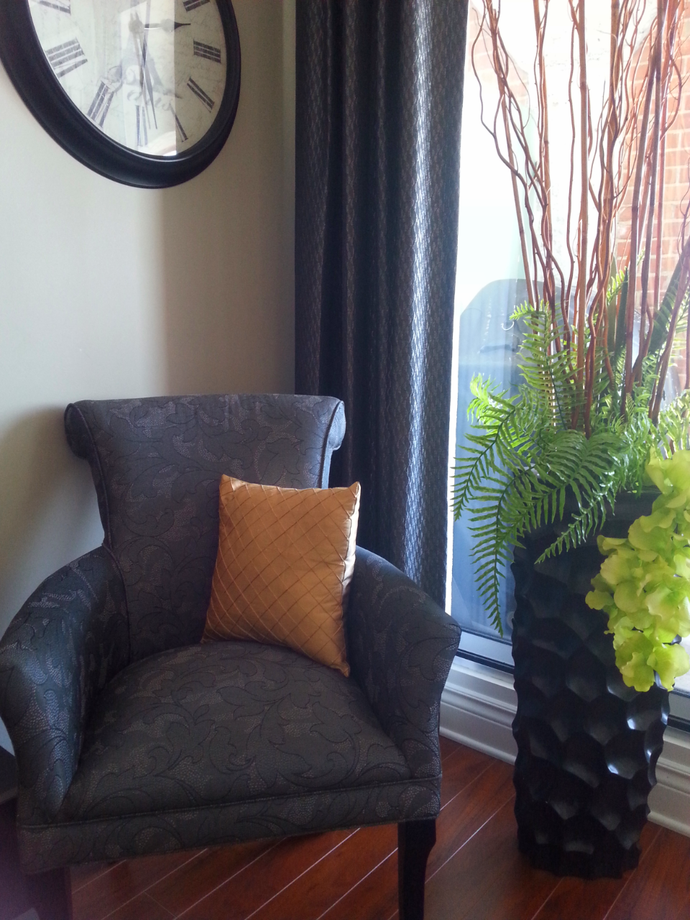 Do you remember me saying how much I like terrariums and birds....well this could be at my place! These birds have special meaning for the family...isn't this a great way to incorporate them into the decor? The succulents, stones, branches and birds certainly give a warm reminder that spring WILL come....hopefully soon!
So, enjoy the sun streaming through our windows, and even though it is cold and snowy you can refresh your decor with lots of spring-like and bright decorating touches that do not have to be expensive. Do you like mixing modern and traditional items in the same room? What are your favourite accessories this spring?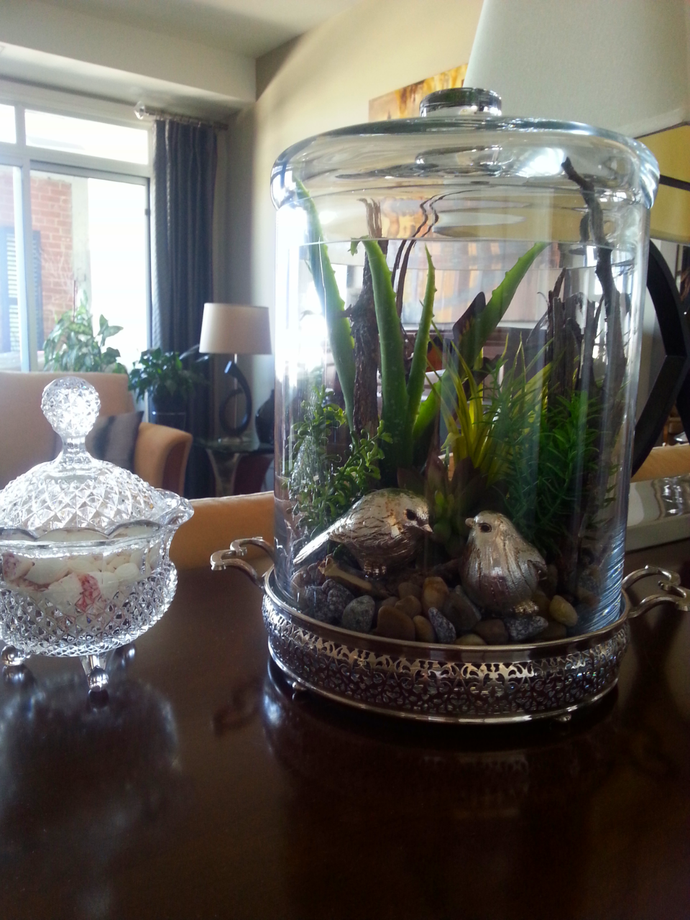 P.S. A quick reminder for those of you who are considering Plantation Shutters ....now is the time for a really great deal! Up to 50% off...for a limited time!